KITCHEN PLANNING & DESIGN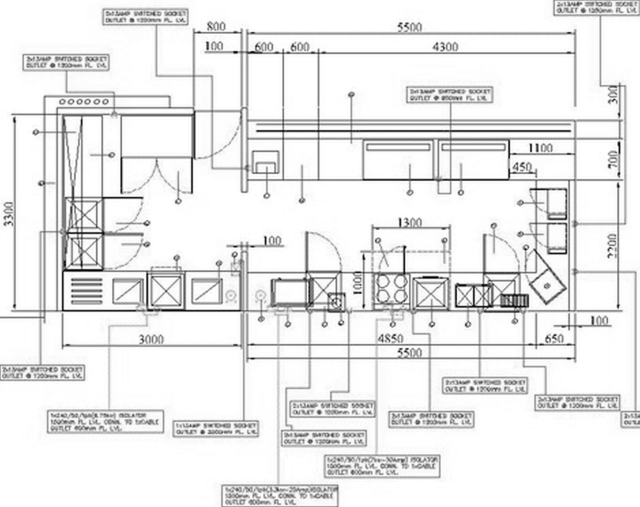 kitchen planning and design for a commercial kitchen can be a tricky and elaborate process involving multiple iterations in design .it is also a potential pitfall for new and experienced hoteliers and restaurant owners.  The most common individuals to plan a restaurant kitchen are architects and equipment manufactures .  Neither can be considered  qualified to understand the kitchen needs nor  the needs of the kitchen staff .  our entire team consists of ex hoteliers who have worked fast hand in the kitchen and hotel, having  also managed different properties and outlets of all sizes.
At P & amp ; IH we are uniquely qualified because of our first hand knowledge and understanding of not  only  the  commercial  operations  of a kitchen but     also  the technical  aspects  all the  while  ensuring  proper work  flow  and highly  efficient  design. our team  work in  synergy  with all stake holders  (the  architect, the brand , the chef hired ,etc.)  to visualize , design  and create kitchen plans  which are suited  not only  to the  property   and the budget of the owner  but also take into  account  the  kind of menu to be served  at  the outlets.
p & amp ;IH  commercial  kitchens consulting  takes into account modern layouts focusing on the needs of the chefs and efficiency  while making the owners  budget and future profitability  our  main driving force. Having worked in the industry  the P & amp;IH  team    is able  to  focus  on kitchen  workflow optimal space utilization , appropriate   equipment selection and  placement, section creation  and separation etc. all ensure smooth movement and efficient work.
a  kitchen  planning and design  consulting  project has a wide array of factors to  be considered and taken into account  such as nature of kitchen  layout and intended  use, flexibility and space management , kitchen workflow, macro and micro motion effects on workflow , sanitation , employee  and food safety , air flow and ventilation, heat       management, prevent  possibility of accidents ease of maintenance , etc. we take all of these complexities  off your shoulders  and plan a kitchen that will  stand the test of time  and trial under heavy load and  demand. This kind of planning not only  ensures smooth operations but also save significant amount of rework and costs at site to prevent wastage due to changes made  later. With the plans and designs going through  multiple vetting process we are able to eliminate most problems  before they ever occur. At the same time all the requirements  are ensured  to be fulfilled and keep both staff  and the  ownership happy and satisfied.
P& IH has extensive experience working with prominent domestic and international brands. This allows us an anticipate the needs and requirements of these organizations  should the project go forward with a tie up of that nature , essentially future proofing the efforts applied. P&IH provide the best of our experience and the highest  integrity  when carrying out of work  o
n a project. we are committed to our clients first and foremost . some of the projector completed  include planning  kitchen fir functional hotels of brand like Hyatt, Marriot , Choice hotels International, Radisson , IHG  group, Eros international, stand-alone hotels, Restaurant, Fast food chains,  Clubs and many industrial kitchens.